200lbs High Speed Boat Electric Trolling Motor
2017-05-18
Boat Trolling Motor's electric driving ability of overload not greater than 1.5 times the rated torque.Outboard Motor also can be used for other industries.Trolling Motor has low noise and long life.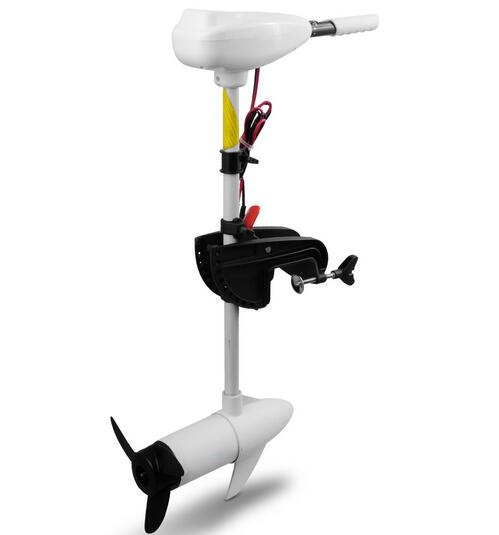 Operating Speed:

Adjust Speed

Function:

Driving

Number of Poles:

4

Type:

PMDC Motor

Brand:

OEM

Voltage:

AC 220V/50-60Hz

Input Power:

10-1000W

Performance Features :

Soft Starting up to 3 Second

Work Environment:

No Dust, Oil Mist and Corrosive Gas

Transport Package:

Cartons

Origin:

China (Mainland)
Product Description
800w brushless dc Ventilator motor with sensor
1. Stator size is optional
2. Safe, reliable, low noise, good starting, long life
3. Strong power
Rated voltage 110~120V/220~240V-50/60Hz
Typical used: Exhaust fan, air purifier, micro-oven, fan, induction cooker, refrigerator, pump, heater, hood oven, blwer, air conditioner, Heater machines, dehumidifiers
Thermal protector with one shot fuse or multi shot fuse
Typical Market
Products for industry and commerce uses motor Products for medical appliance motor
Application
Household appliances motor Industrial equipment motor Vacuum cleaner motor Medical products motor
Main Technical Parameters
Operating voltage: AC 220V/50-60Hz
Rated Current: 5A
Rated Power: 800W
Control mode: Sensor speed open loop control
Environmental Requirement
Cooling method: Natural cooling or air cooling
Work environment: No dust, oil mist and corrosive gas
Work temperature :-10ºC~+45 ºC
Humidity: <80%RH, noncondensable, and unfrosted
Vibration :<5.7 m/s2
Storage: -20 ºC~+105 ºC, protected from dust in intact packages
Typical Application

Medical equipment
Industrial deduster
Vacuum pump
Dust collector
Ventilator
Performance Features
Suitable for AC220V less than 1000W brushless DC motor.
The control system is isolated,ensure safety of human body.
Overvotage,undervoltage and ourput,and stable speed.
Stable high speed torque output, and stable speed.
Soft starting up to 3 second.
IPM module,high reliability and flexibility.
ABOUT US

Endeavoring to provide the best product and service to customers,we always do the most effort to become an outstanding manufacturer of micro motors.

Welcome contact with us!